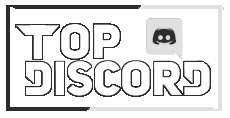 Last update : April 2020

We love the ideas of the creators of DISCORD servers.
We support gamers and creators who use their server to create innovative and inventive projects.
We generally accept Servers that comply with the following rules,
We reserve the right to refuse at any time to anyone the use of our site at any time,
whether or not there is any reason to do so, including where we judge, in our sole discretion
that your use of our site is inappropriate.

Here are the ABCs to know
A).What type of server can I publish?
In short: any Discord server with content that is not empty, offensive, illegal or pornographic, and that does not disturb grandma and also the Discord ToS about the servers: https://discord.com/guidelines
All other servers with free or paid content that the community can enjoy are allowed, with some exceptions.


B). Votes, Bumps and Reviews.
Votes, bumps and reviews on the servers are nominative. Each vote and bump is linked to a unique Discord user ID.
As a result, a server creator can know in real time who has voted, bumped or given feedback for their server.
Votes and bumps submitted through the DiscordL BOT by typing the command "/vote" and "/bump" use the same rules.

C). We want our fans to create and share cool things for each other and allow them to share them. If we feature a fan server or create something that a fan may have developed, we don't want to be sued, so you allow us to show or share your server with the world. More Specifically, you agree that we may use and distribute the referencing elements of your server icon, text, number of members on your server ...

To Finish
Unless you have a license agreement from us, you may not use our logos or trademarks on your server or website, in advertising content, videos or in server descriptions.
You cannot register server names, social media accounts or similar things with DiscordL Entertainment or any of our trademarks, trade names, character names, etc.
You may not use our trademarks or trade names in connection with our site as keywords or search tags.


In other words, to make a summary, all you have to do is respect these rules so as not to disrupt the mechanics and display your server for free or with style for all to see.