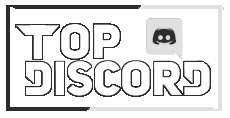 The website DiscordL is edited by the DiscordL team
The personal data collected via the forms on the website are only intended to enable you to use the site and for internal use. Under no circumstances will this data be transferred or sold to third parties. In accordance with the provisions of the French Data Protection Act of 6 January 1978, all computer data concerning you is treated as strictly confidential. You have the right to access, rectify and oppose your data. To do this, you just need to send us a request online or by post, indicating your name, first name and address. To exercise this right, please use the contact page.
Copyright
The Website DiscordL use Discord® and part of the code of Oauth2©.
Any unauthorised reproduction or distribution of the information on this site is prohibited. The content is available for private and not collective use. As the Intellectual Property Code only authorises, under the terms of Article L. 122-5.2° and 3°a, on the one hand, "copies or reproductions strictly reserved for the private use of the copier and not intended for collective use" and, on the other hand, analyses and short quotations for the purposes of example and illustration, "any representation or reproduction, in whole or in part, made without the consent of the author or his successors in title or assigns, shall be unlawful" (Article L. 122-4). This representation or reproduction, by any means whatsoever, would therefore constitute an infringement sanctioned by articles L. 335-2 and following of the intellectual property code.
These elements can be removed at the author's request.
DiscordL Entertainment eis a trademark, and a registered trademark of DiscordL Entertainment in the Netherlands and other countries. All rights reserved. This site is not associated or partnered in any way with Discord.com/®.
Brands and logos
Any use whatsoever of the brand names and logos on this site is prohibited without permission.

The website https://www.discordl.org is hosted by OVH SAS - 2 rue Kellermann - 59100 Roubaix - France

The website DiscordL is secured by a Let's Encrypt SSL certificate validated by Qualys SSL Labs